Free Poster!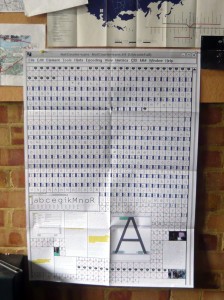 ← We printed this A1 poster to launch our first free font NotCourier-sans – it explains how it was made and why (and it is also our way of paying homage to FontForge).
If you want to receive a copy, please send an e-mail to: ivan at textzi.net with 'NotCourier-sans poster' in the subject header and your postal address in the body of the message.
We will send out free posters to the first 50 people that write us, so… don't wait too long!
Download the file here: not-courier-poster-def.pdf
Poster up @ Deckspace, London